Lapidary Machine Restoration
Due to popular demand I've added this page to showcase my restored/refurbished lapidary equipment. These are examples only, all of it has been sold or is humming away in my shop :) I will do restorations for you if you can do the following:
Bring me a piece of equipment to restore, I'm in Oregon City OR. If you want to ship it here that's fine, but I will charge extra to ship it back to you. It can be a pretty well roached machine as long as the parts are all there. (I've seen the Ebay sellers call these "well loved". Yeah right, if someone loved their equipment it wouldn't have been left out in the rain for a decade). If it has gaping holes or is just a shell with few or no parts you should recycle it. I can't do things like make a shaft for a cabochon machine or slab saw. I can tear apart and replace most everything else with usable parts. Decide what you want to end up with: A useable machine that you will hook up to a motor? A fully functional machine with a base (if applicable) and a motor? A machine that looks like it came from the factory complete with all the original bells and whistles? A machine in great shape that will last a lifetime? Almost all the restorations I do for sale fit into this category. I really prefer to do these, I will only send someone home with a "plug and play" machine that they can plug into a receptacle and use right now. I don't charge hourly labor. Some machines require a few fixes or a modification or two to get them up and running. Others require a few weeks tearing down and rebuilding from the bottom up. I figure the labor into the price. I'm not doing this to turn a giant profit, I just really like doing it although when I'm busy it might take a while.
Virtually all of my equipment these days is being prepaid by customers who want a restored machine. If I find equipment that no one wants to prepay for, it will end up on the Equipment For Sale page. If you want a specific machine and are willing to PREPAY my up front cost for it (I'll get you a ballpark estimate and invoice you for the final restoration fee after it's finished) CONTACT ME HERE! (if I find that I can't restore it to my satisfaction then I'll reimburse you for the cost of the machine).
It needs to be a relatively common machine used in lapidary work. Examples include (example machines are here; I have done many more than these, but the pics have been lost to various hard drive crashes (:
(click on the name to see the examples)
Slab saws - in an enclosed cabinet (usually), anywhere from 14"
on up to 36" if you have a moving van to bring it! This include "drop" or "chop" saws where the blade is mounted on an arm that lowers onto the rock.
Trim saws - from 4" to (usually) 12" with a table that you can push the vise, or a feed motor or weight that pulls the vise into the blade. Some of these can be enclosed with a drop on lid (I have actually made plexiglass lids), but technically they are trim saws becasue they don't have a hinged lid and aren't really intended to slab large rocks.
Cabochon machines - have a shaft with wheels or drums in a pan that holds water and a drip or water spray system, usually 6" or 8" wheels. There can be anywhere from one wheel (rare) to 6 wheels (also rare). Most machines have 2 to 4 wheels. There may be a polishing or sanding disk on one or both ends. Some really popular models are the Diamond Pacific Genie/Titan/Pixie, Cabmate, Cabking, and EZ Cab. Please note: I don't do bare arbors (e.g. Poly) because they need a pan and water drip system to become a true lapidary machine. I could do that but it's really not cost effective. They are pretty cheap used because the person selling it realized that can't use it for lapidary without building the rest of the machine around it.
Combination machines - a cabochon machine with one or more attachments on a single shaft. There are many types but they usually have a trim saw, a cabochon machine, and/or a buffung wheel or polishing head.
Sphere machines - these are pretty rare beasts but generally have 2 or 3 motors with a cup and grind preformed rocks to a spherical shape.
Polishing or buffing wheels - usually a large, slow rotating wheel with a leather or felt cover.
I've restored a dozen of these and even built a couple.
Vibratory Flat Laps - vibrating flatlaps with one or 2 pans. I've done a ton of these and can usually crank it out fast, they are very simple machines (that cost a fortune new from the factory).
Sanders - most have a vertical sanding belt with a water drip system, but some can be vertical disk dry sanders. I have a high speed overhead dry sander that is a real workhorse for sanding flat faced rocks or thick slabs, and I've restored at least 5 of them.
Tumblers - Barrel tumblers (like a Lortone) with a barrel that rotates on 2 rollers. These are very simple machines and it doesn't take long to restore one.
Vibratory tumblers (a bowl on top of a stand that houses a motor) are a different beast but not that difficult to restore.
Flat Laps - a rotating disk or plate mounted horizontally on a base. There aren't all that common but are easy to restore.
Faceting Machines

-

Absolutely not

. These require a very experienced technician to get them accurate enough to be useful.
And don't let anyone tell you otherwise. "Restored" or "Works good" does not in most cases mean "functions as intended".
The Way I Do Restorations
(I don't believe in selling "you fix it" machines so I don't sell any) Every piece is completely disassembled, sanded to remove all traces of rust and loose paint, primed, painted and clear coated. I uses epoxy paint on heavily used surfaces. I check every part, lubricate bearings etc., and replace parts as necessary. I update components that are worn or out of date, and occasionally tweak the machines so they perform better than they did out of the factory. All machines come with working, safe motors and I always update the electrical components to make them safe and reliable. If they need a cord I usually chuck the original and make a new one. Old, underpowered motors and old, ungrounded, undersized cords are a fire waiting to happen and go straight into the trash can. I check the motors and if they aren't safe I will replace them with new or used motors in good condition. If you need any supplies to run the machines or they require additional setup, I tell you that and give recommendations. I don't leave it up to you to guess like the online sellers. I price the restoration work fairly, factoring out the value of a machine in the condition that you bring it to me. Note that this has nothing to do with the price you paid for it, I usually know what fair value for unrestored machines is, if not I can research them.
You can pay through a Paypal invoice, cash, money order, cashier's check (no bank checks sorry), or I can take a credit/debit card here.
If you are not intending to buy any equipment, or have any equipment restored, please don't ask questions about anything listed on this page, your saw, your buddy's saw, any other lapidary equipment, etc. I simply don't have the time to answer questions about someone else's equipment so I will NOT respond! (yeah I know someone ignores this about once a week)
EXAMPLE RESTORATIONS
Slab Saws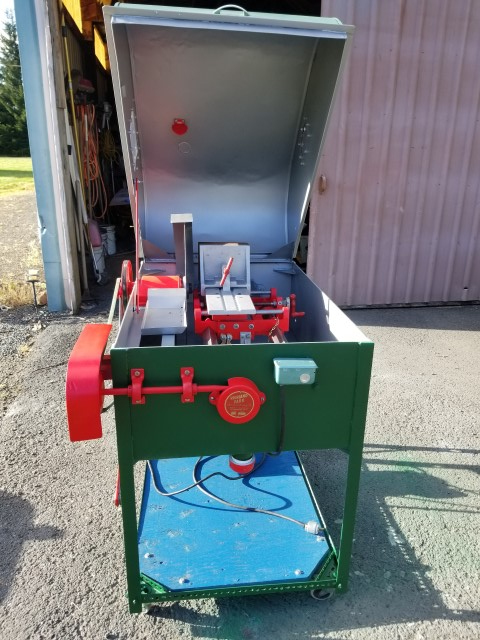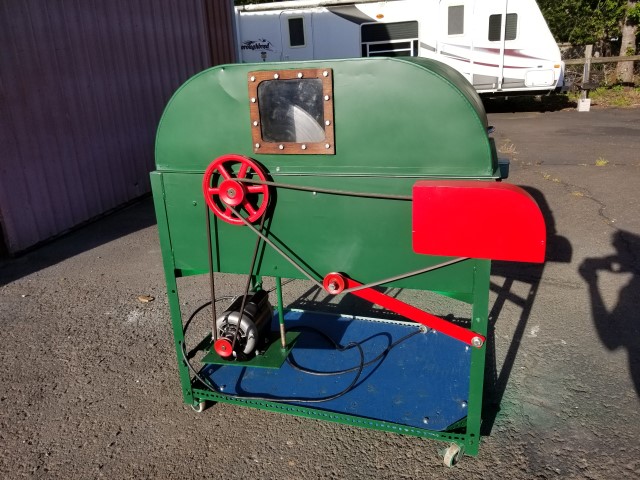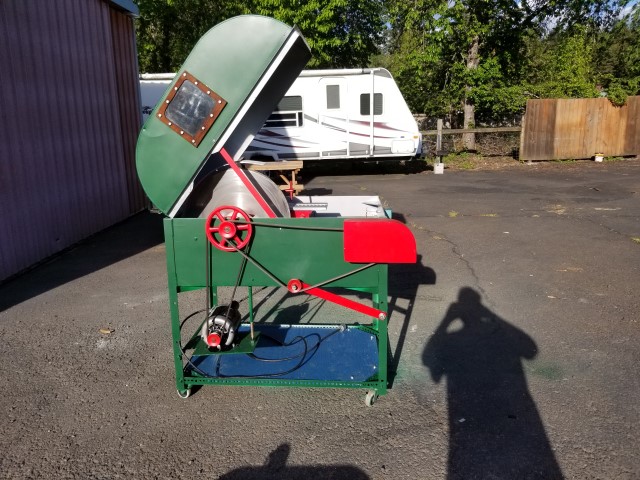 Highland Park 20" Slab Saw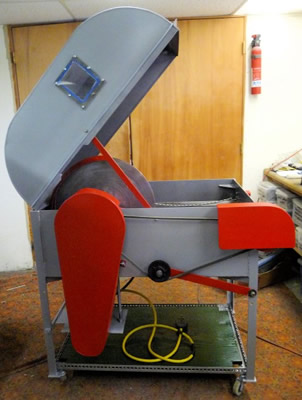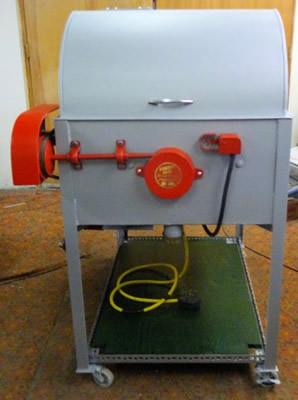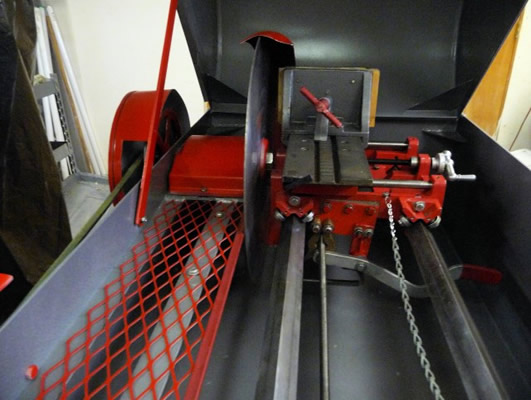 Highland Park 20" Slab Saw
(this one was so beautiful I kept it!)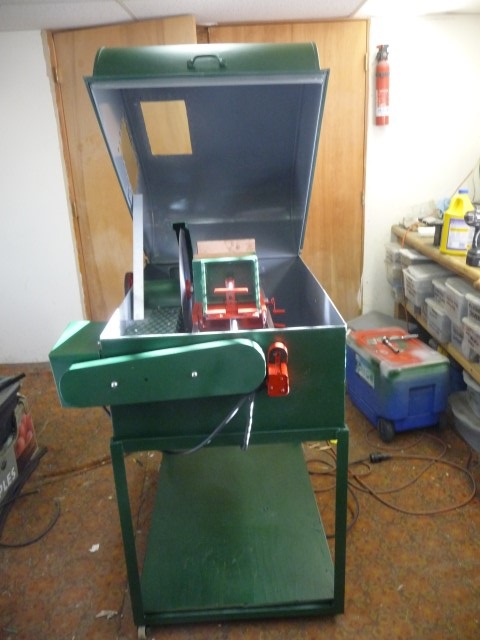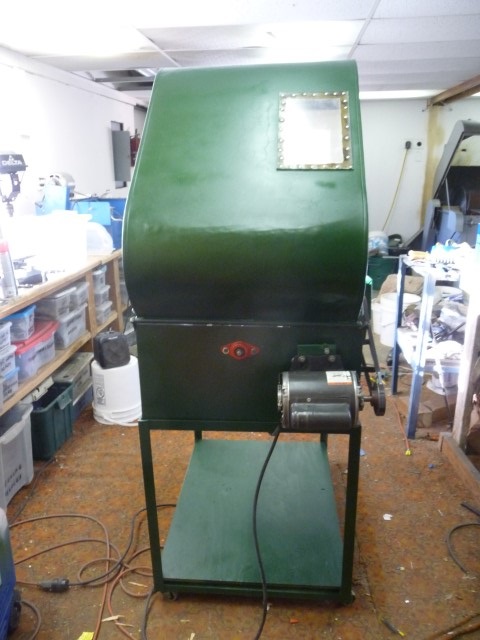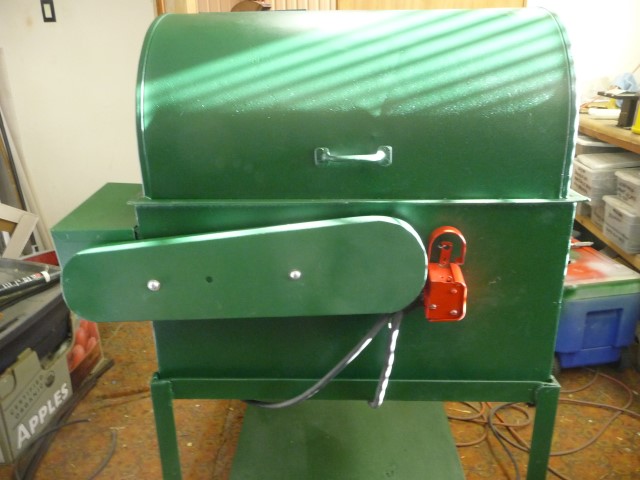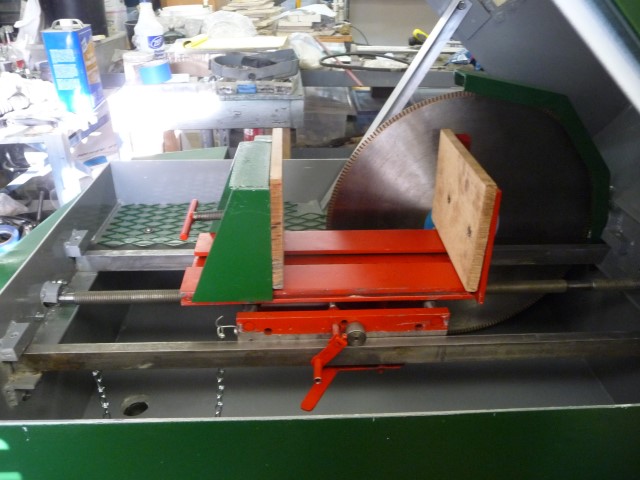 18" Belmont Slab Saw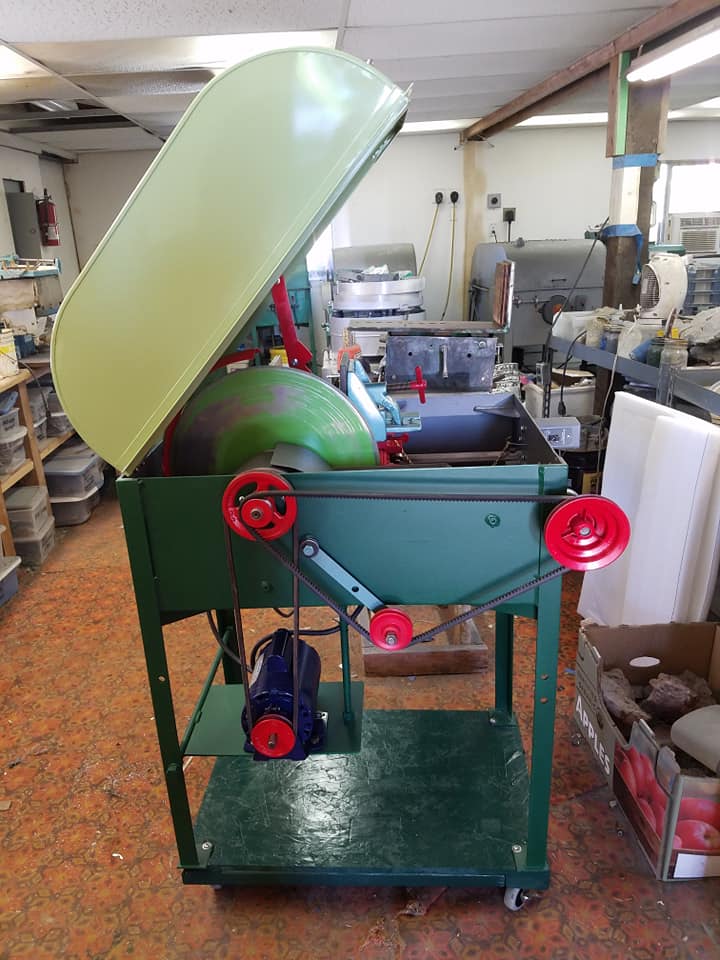 16" Highland Park Slab Saw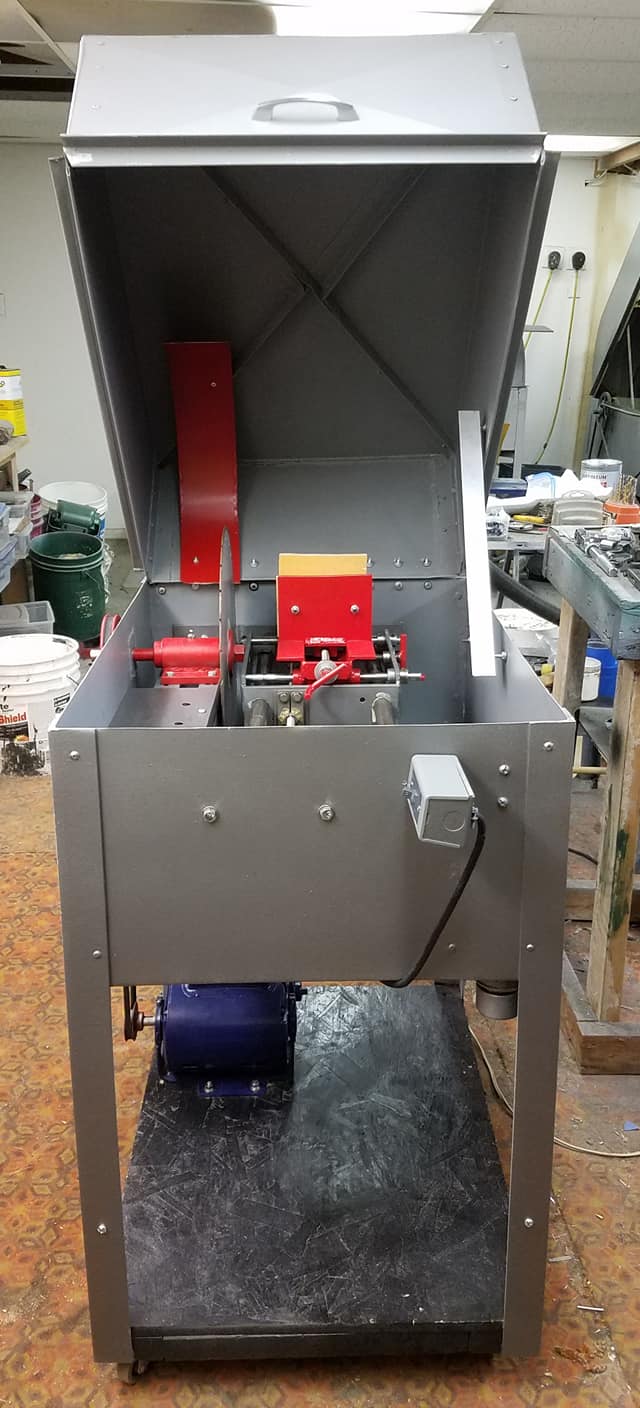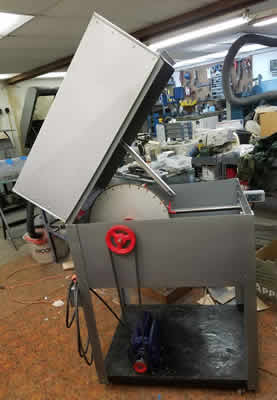 16" Royal Slab Saw

18" Frantom Slab Saw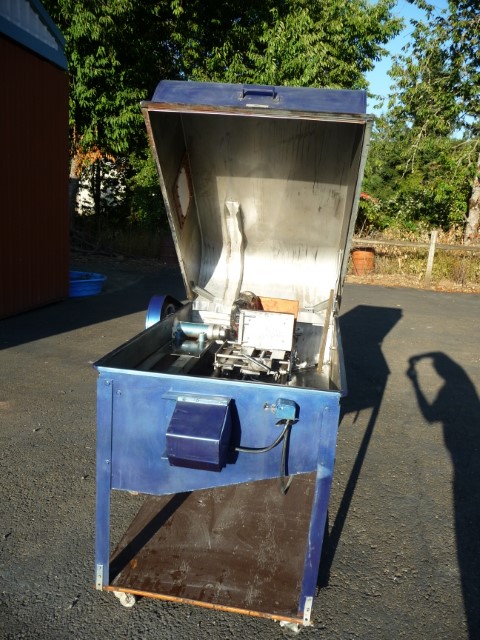 Ideal 24" Slab Saw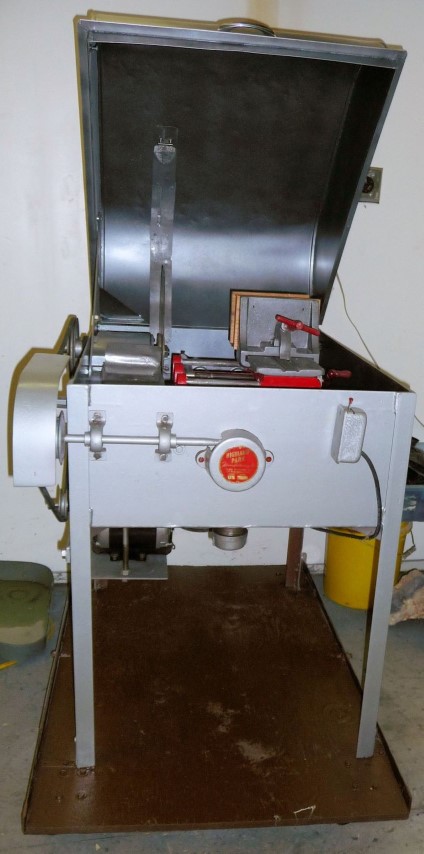 Highland Park 18" Slab Saw
(This was mine for 10 years until I found the 20" above!)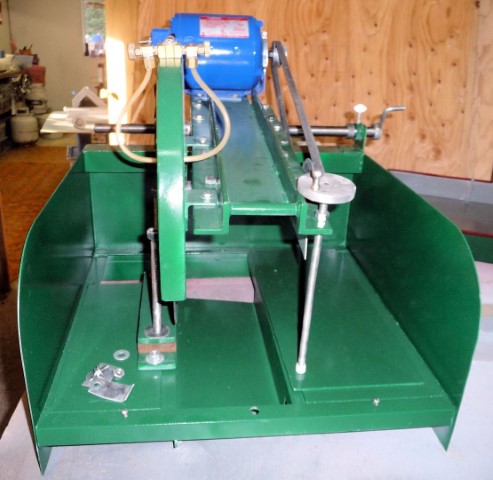 Lortone LS-14 Drop Saw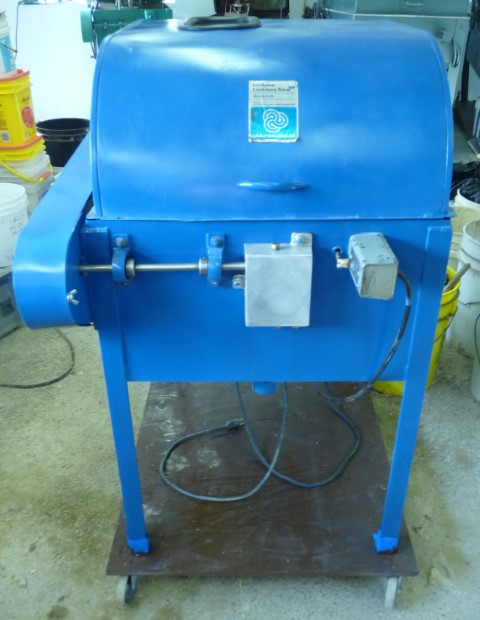 Lortone LS-18 Slab Saw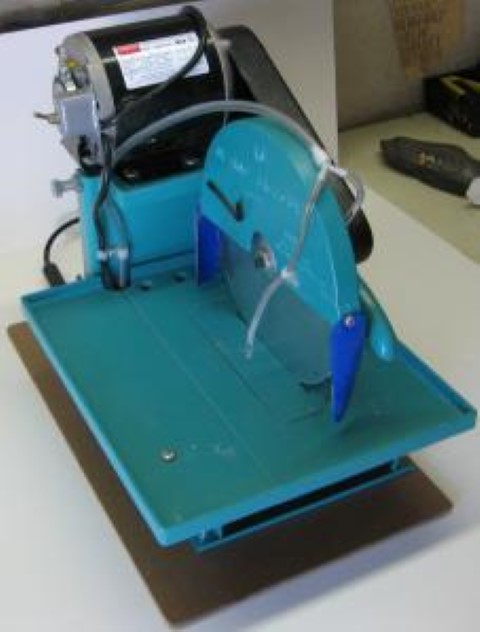 Lortone PF-10 Drop Saw
Trim Saws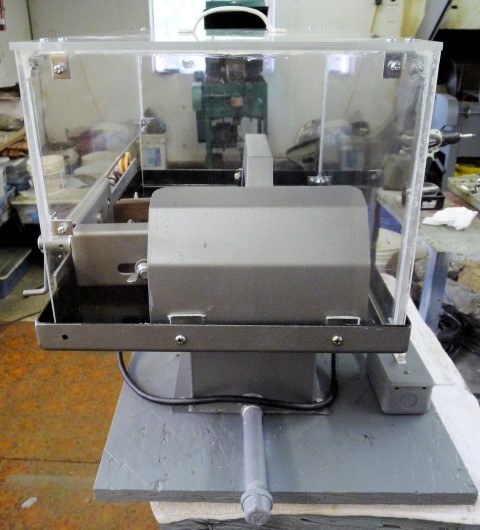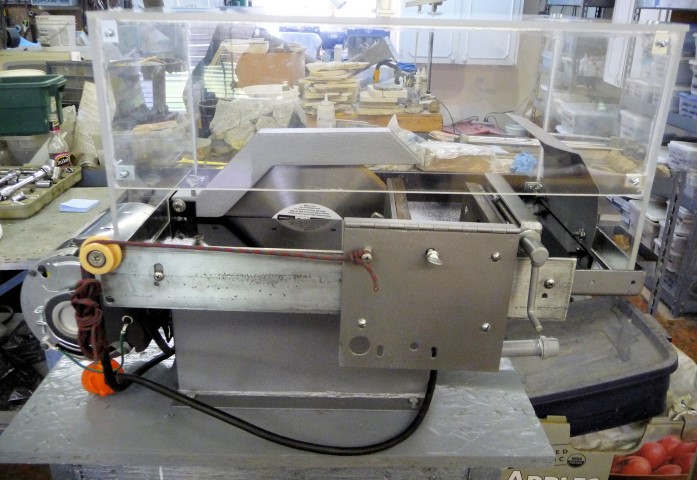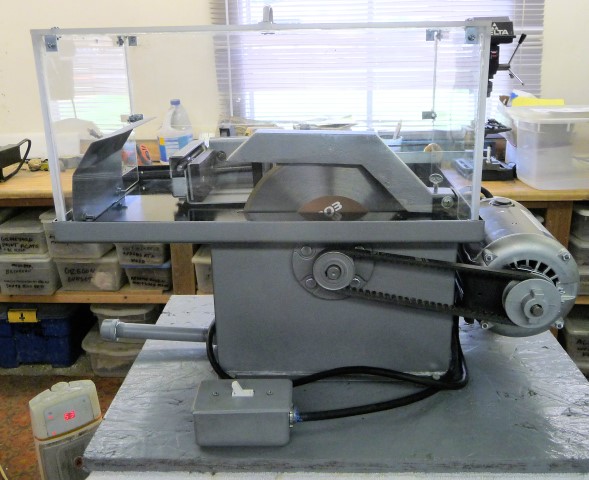 Sears 10" Trim Saw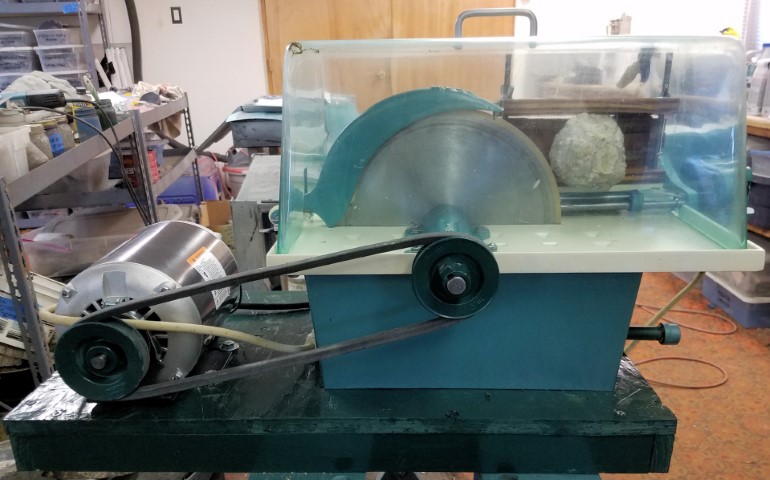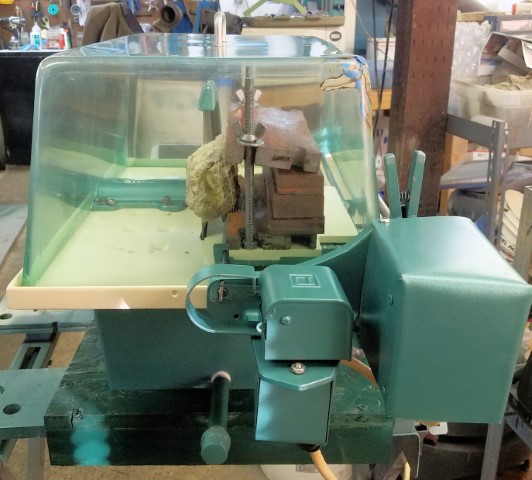 Beacon Star TS-10 10" Trim Saw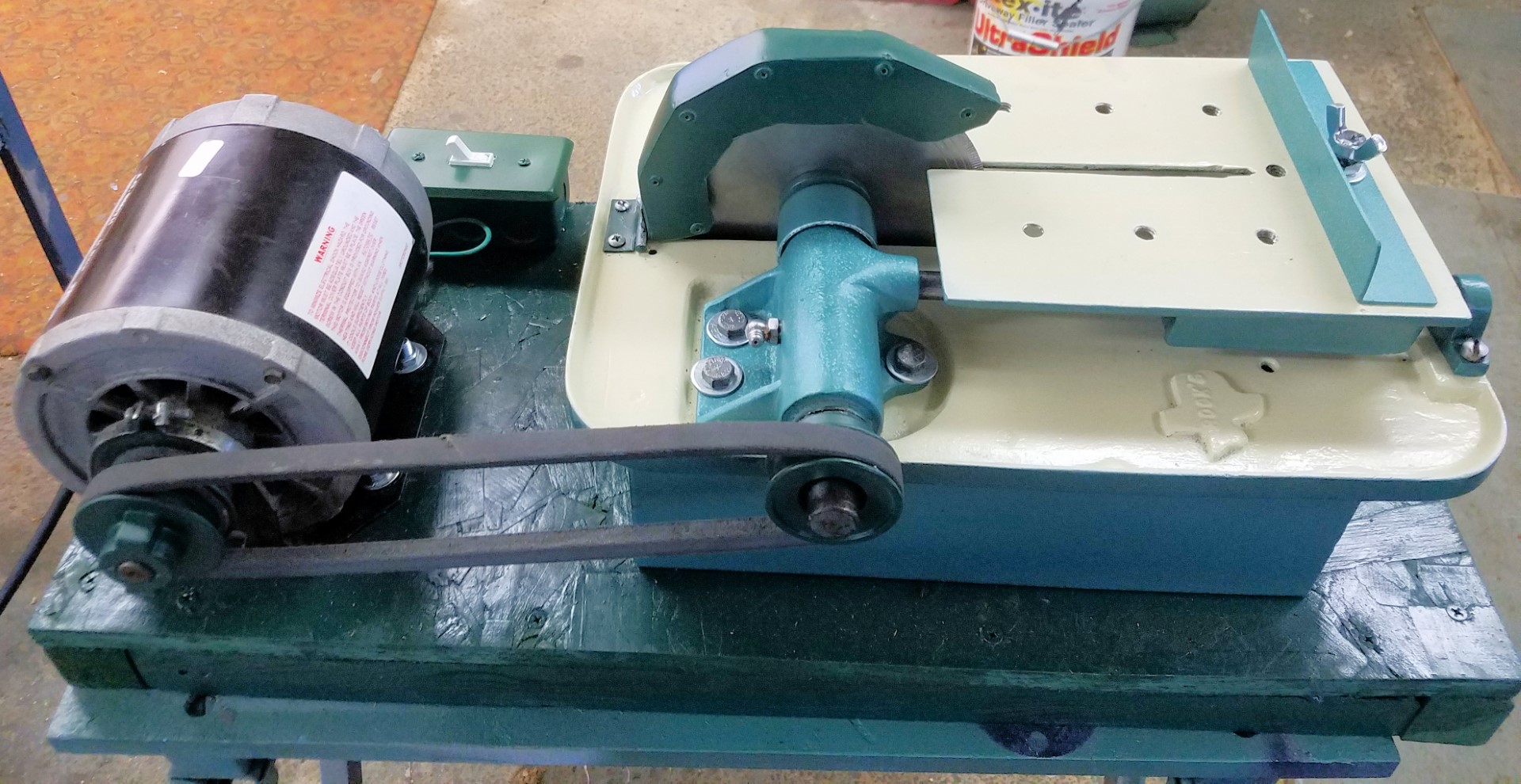 Rock's Texas 6" Trim Saw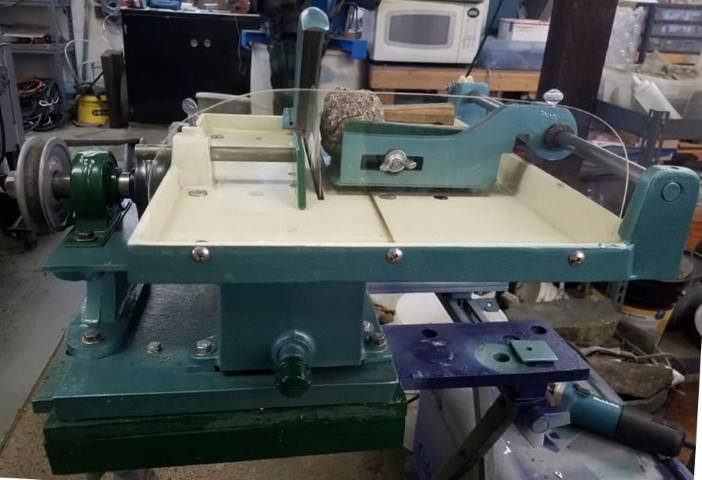 Highland Park 8" Trim Saw


Lortone 8" Trim saw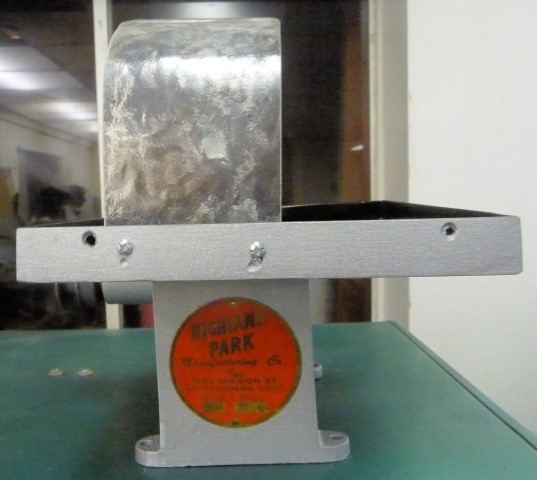 Highland Park 6" Trim Saw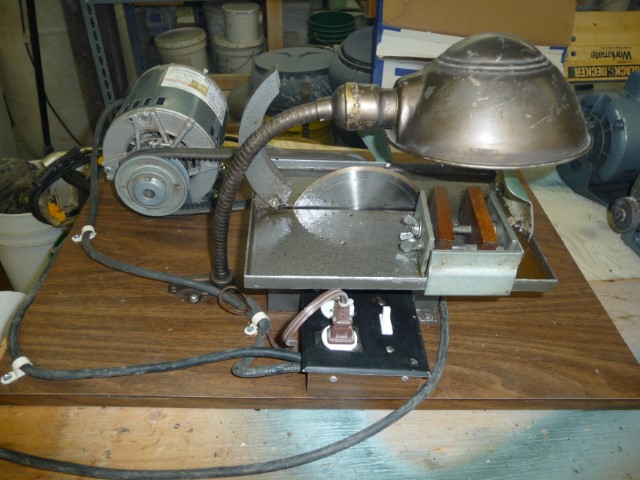 Rock Rascal 6" Trim Saw
Cabochon Machines

Roy's Vertical 6" Cabochon Machine

Diamond Pacific Genie 6" Cabochon Machine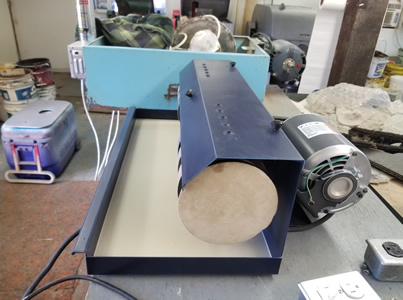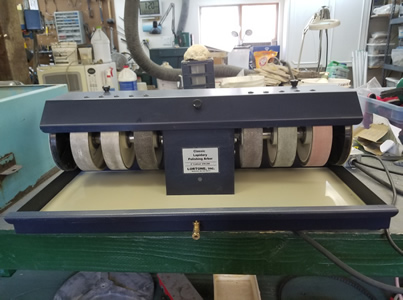 Lortone 6 Inch 6 Wheel Cabochon Machine

Lortone Max Pro 8C 8" Cabochon Machine

8" Star Diamond GP-8 Four Drum Cabochon Machine

6" Star Diamond GP-6 Cabochon Machine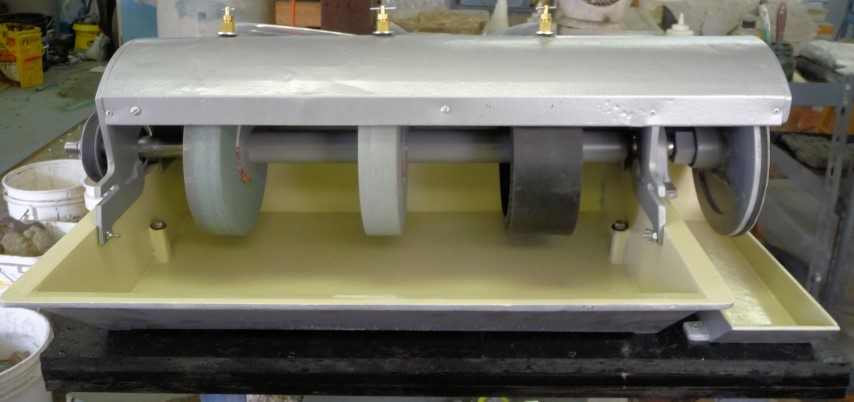 Covington 8 inch Cabochon Machine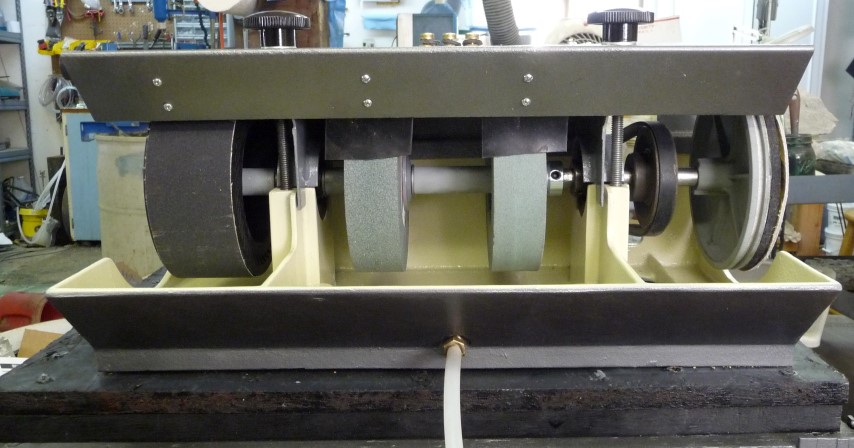 6" Star Diamond GP-6 Cabochon Machine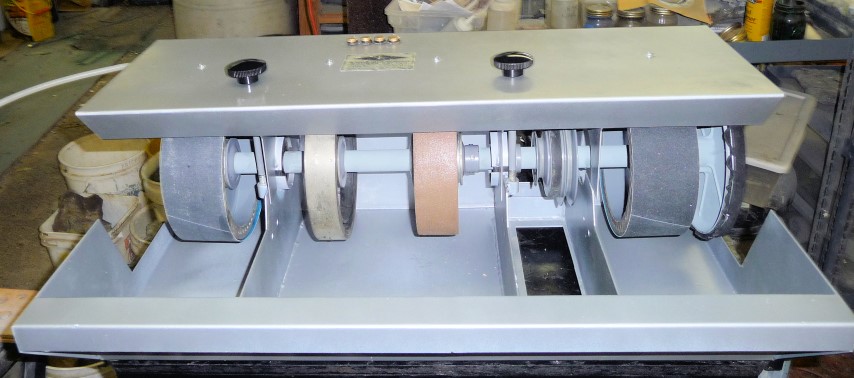 8" Star Diamond Super GP-8 Cabochon Machine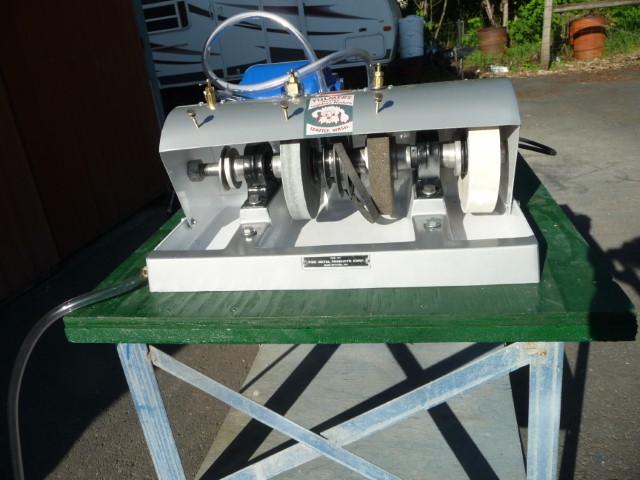 Fulmer's 8" Cabochon Machine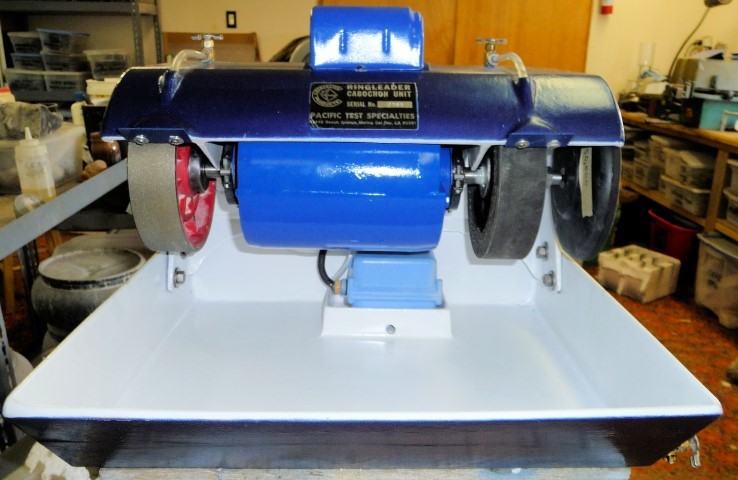 Ringleader 6" Cabochon Machine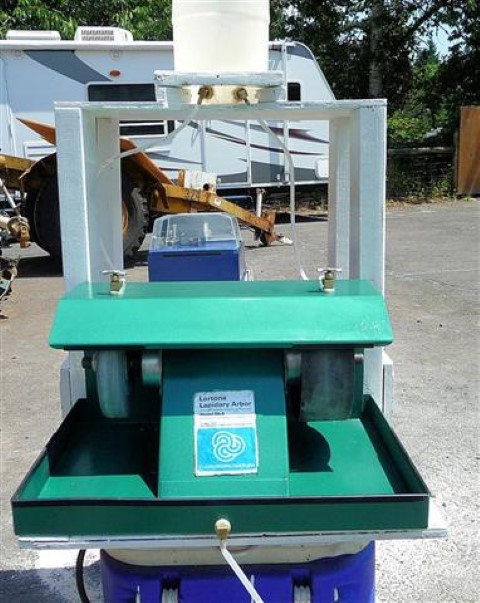 Lortone 6"Arbor
Combination Machines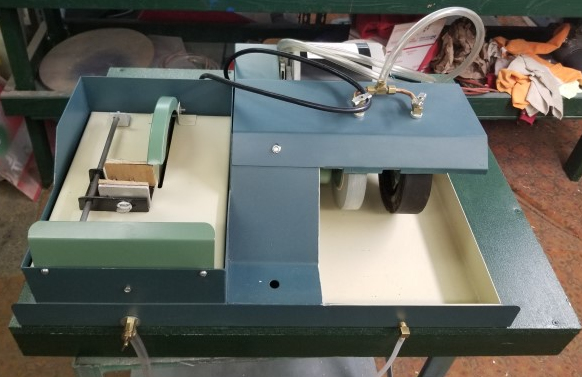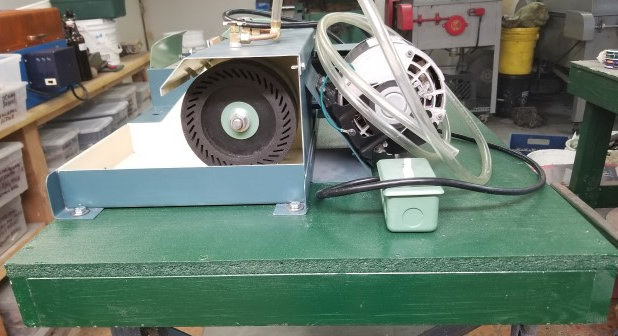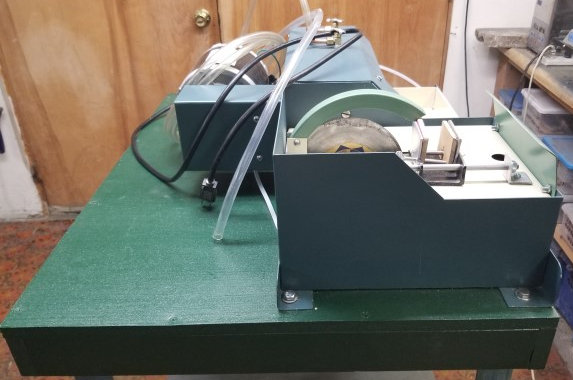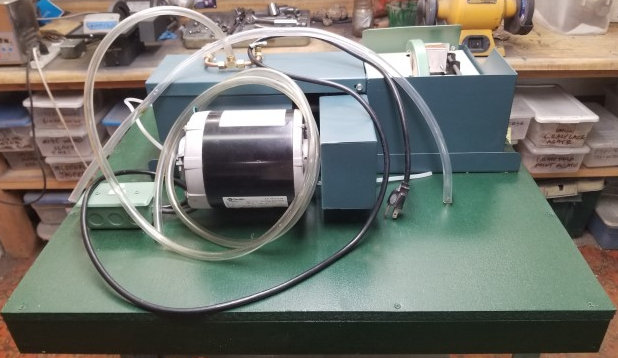 Lortone LUX-6 6" Trim saw and arbor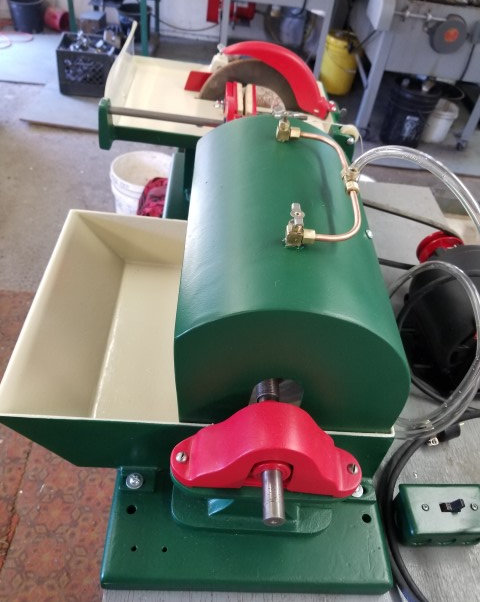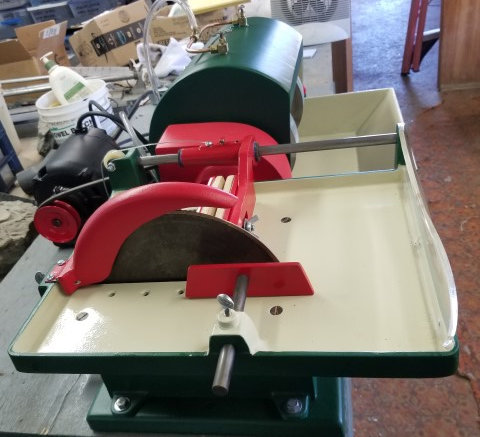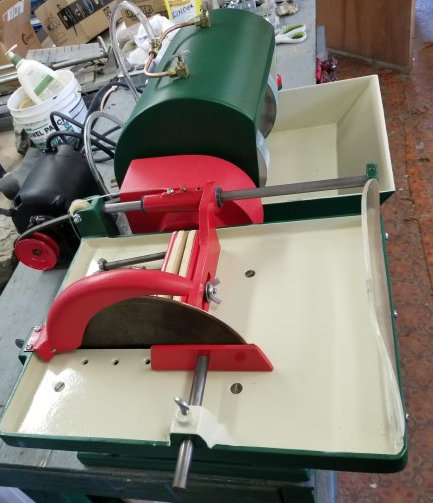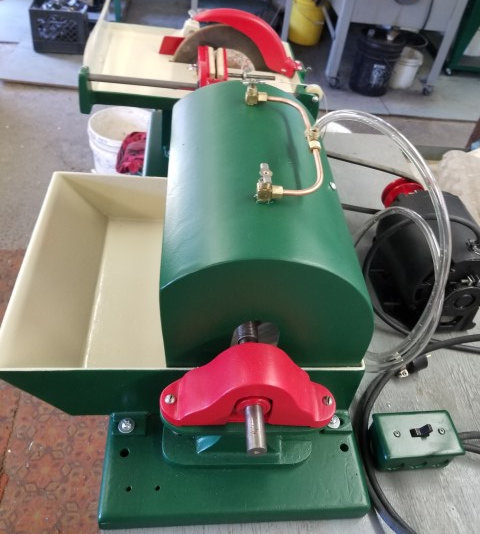 Highland Park 8" Combination trim saw & grinder

Barranca 8" Combination Machine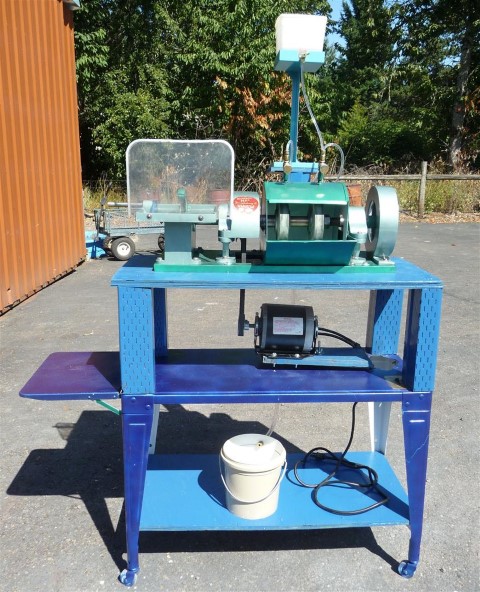 Highland Park All-In-One Combination Machine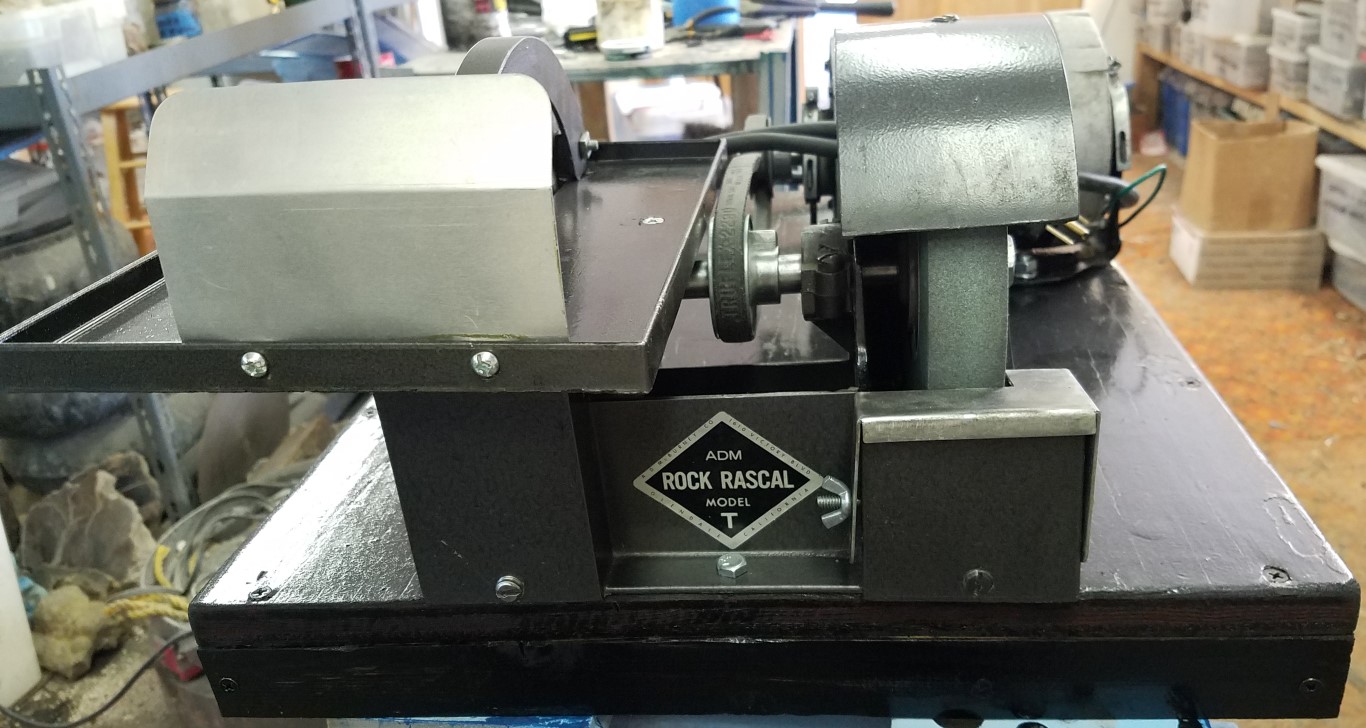 Rock Rascal Model T Combination trim saw & grinder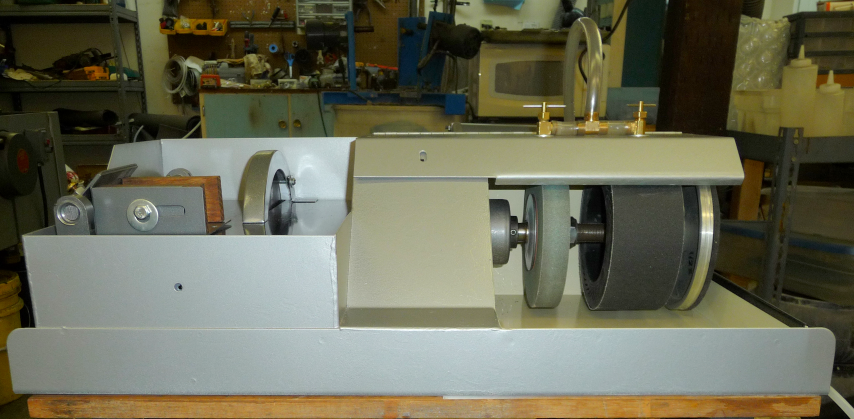 Lortone LUX-6 6 inch Combination lapidary arbor & trim saw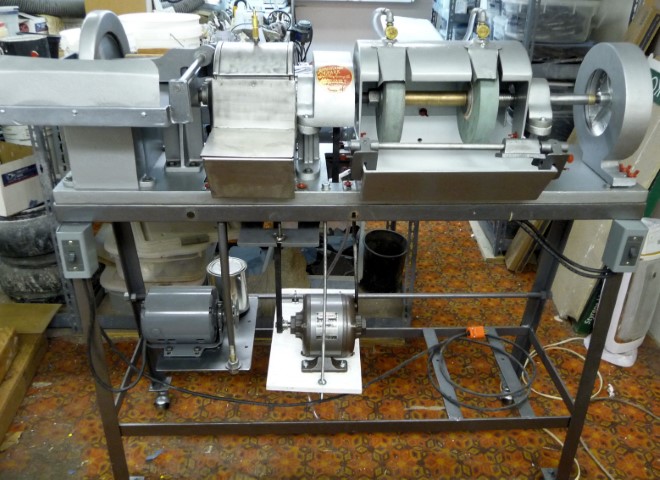 Highland Park B-12 Combination Cabochon, Polishing & Trim Saw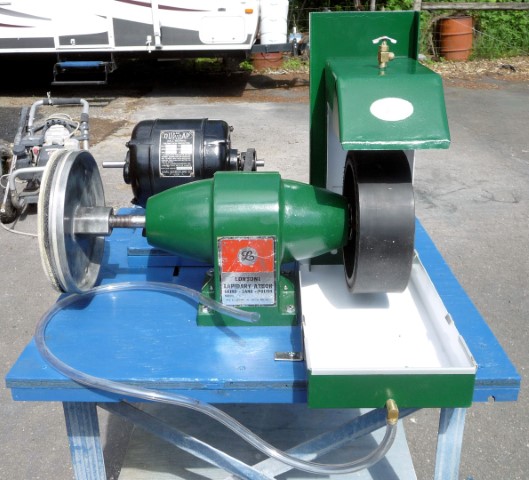 Lortone Combination Sanding & Buffer Machine
Polishing/Buffing Wheels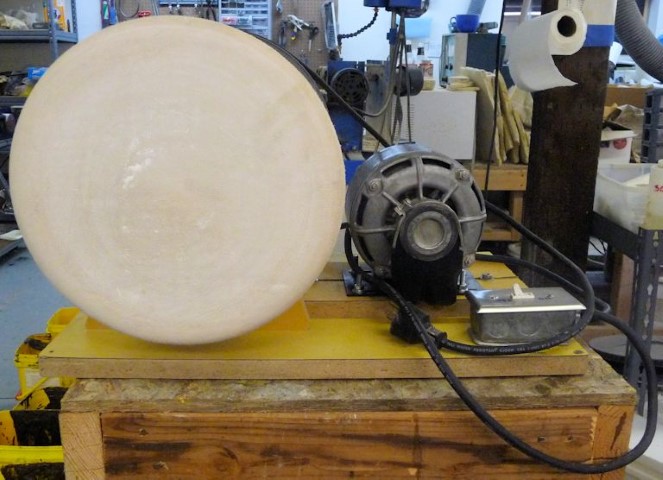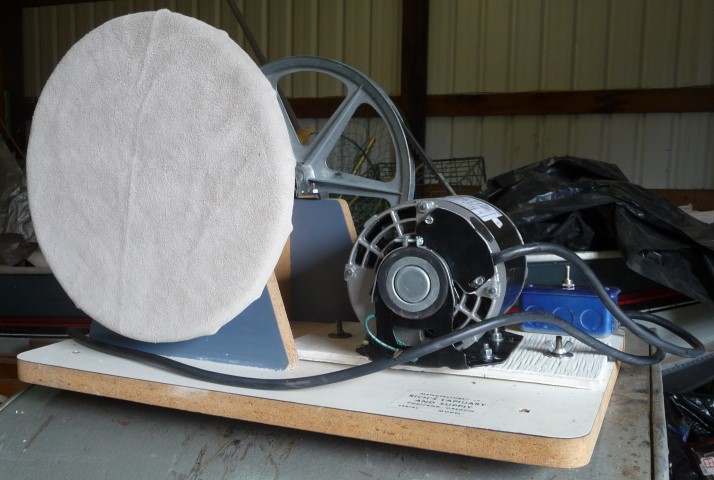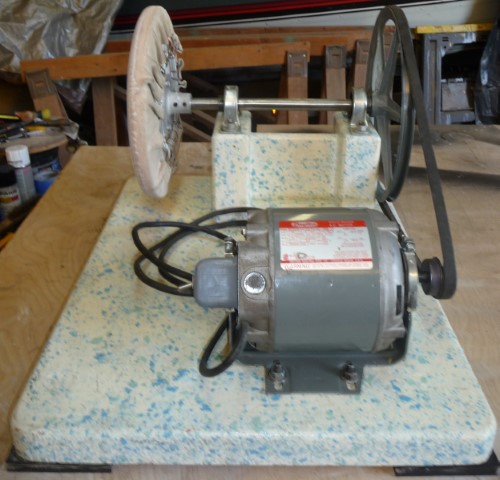 Sphere Machines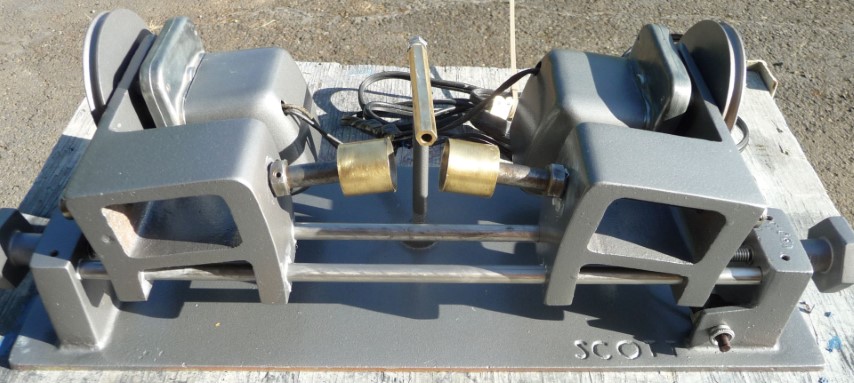 Scott 2 Head Sphere Machine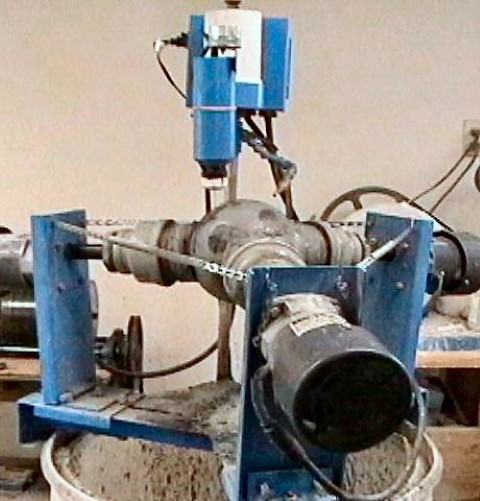 Richardson 3 Head Sphere Machine
Vibratory Flat Laps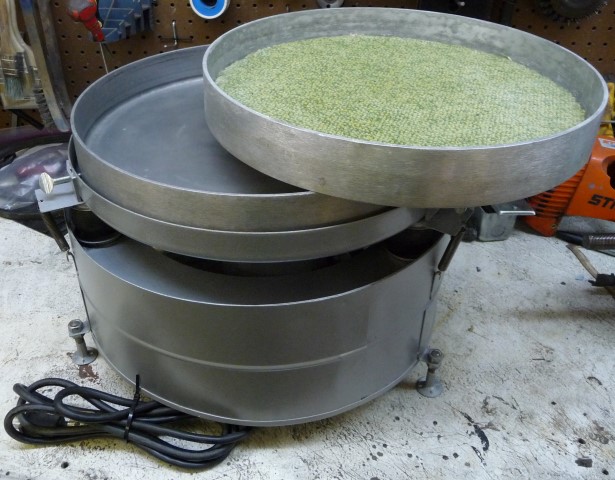 Lortone 15" Vibratory Lap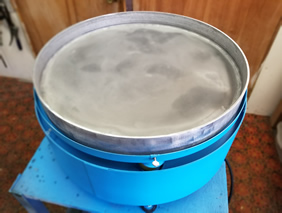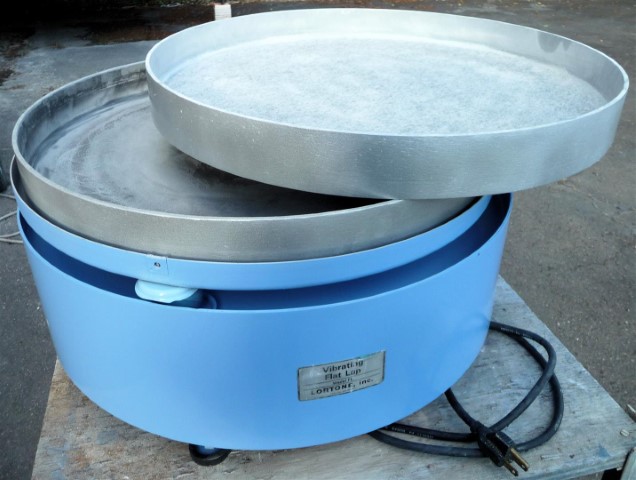 Lortone 20" Vibratory Laps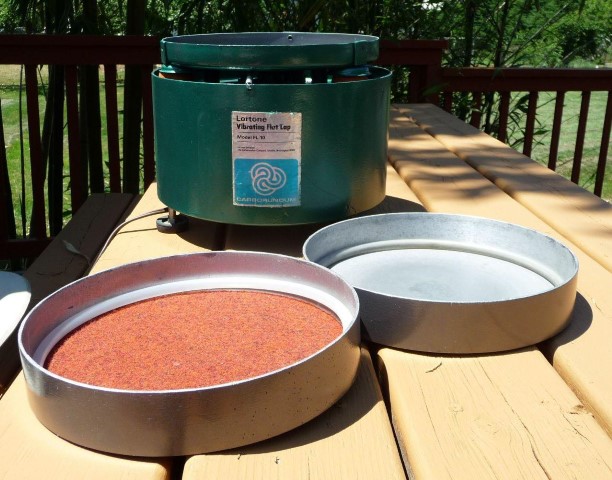 Lortone 12" Vibratory Lap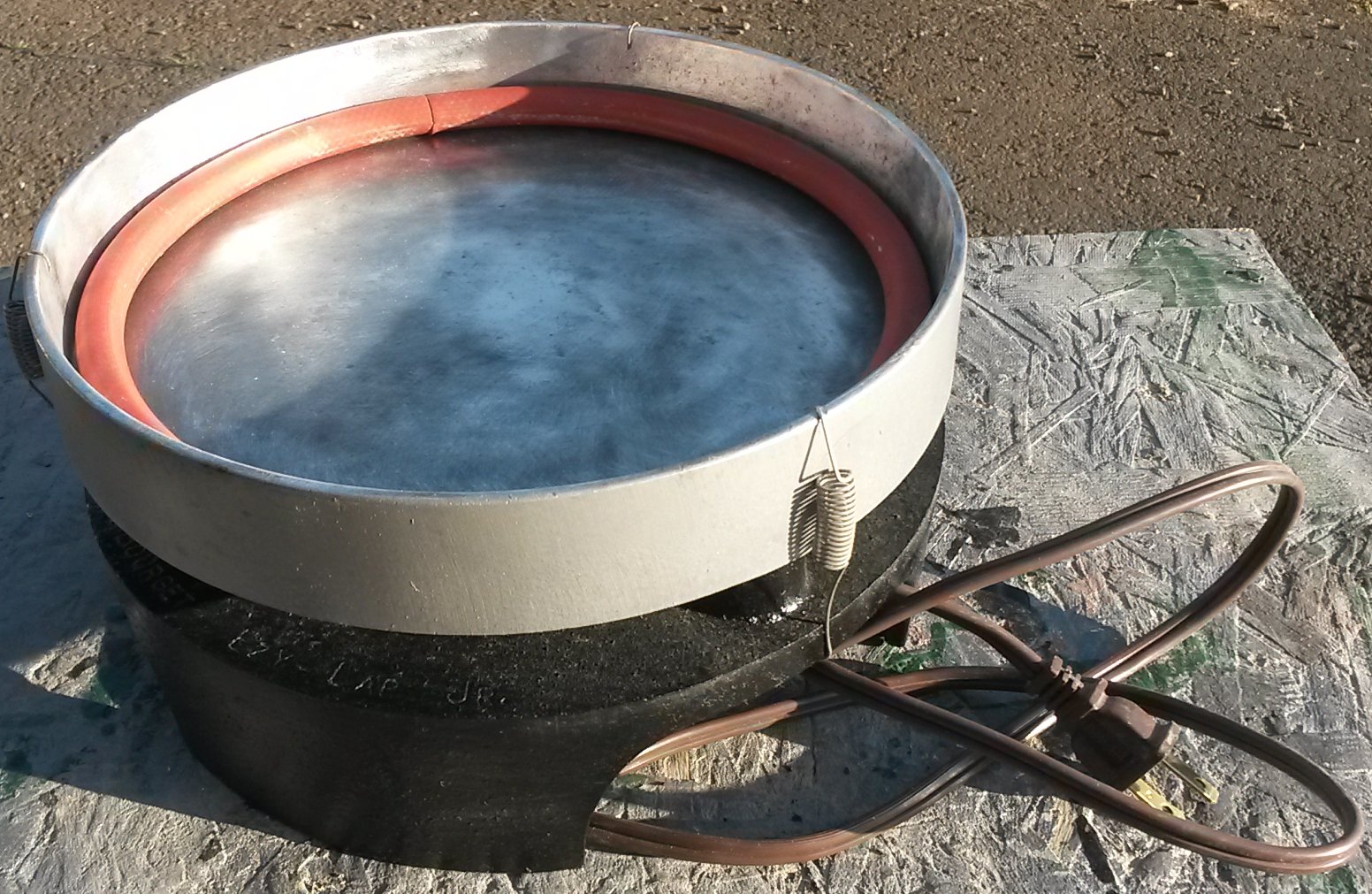 Craftsman 12" Vibratory Lap
Sanders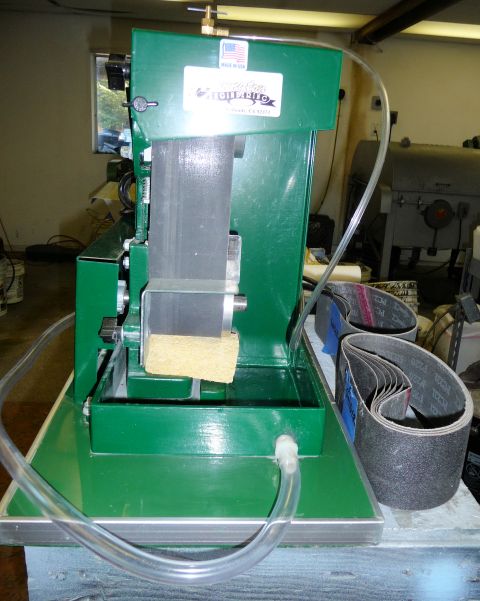 Covington Mounted Wet Belt Sander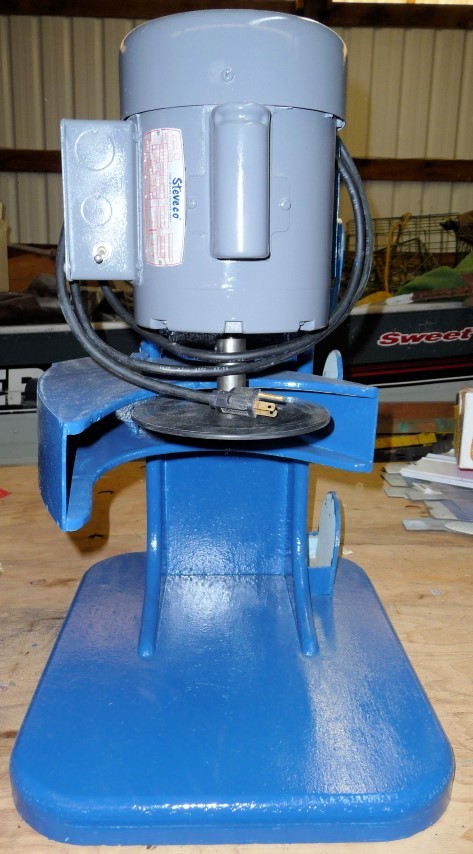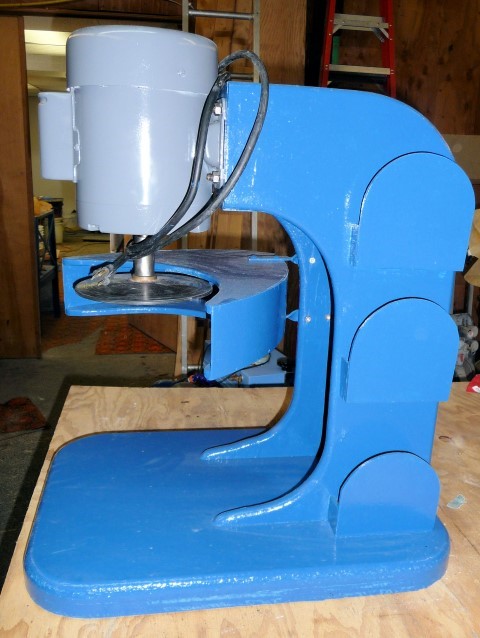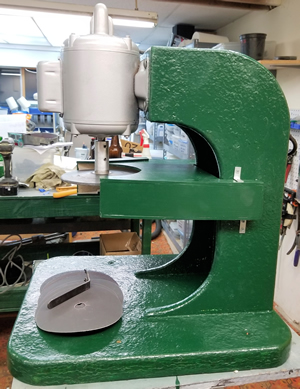 7" High Speed High Overhead sanders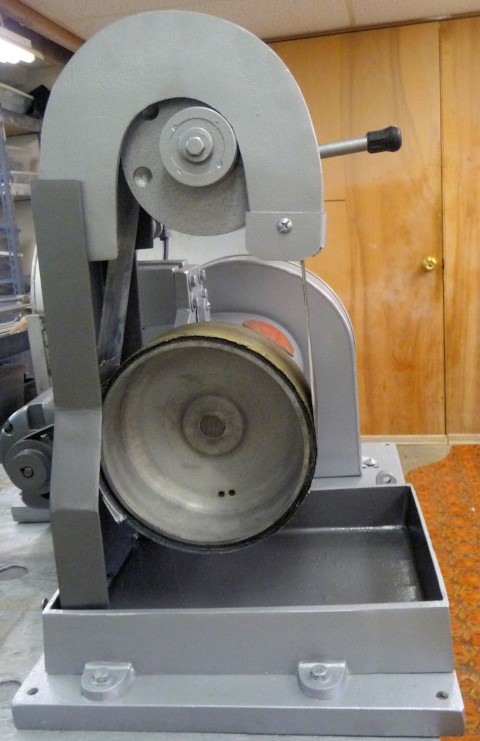 Highland Park Wet Belt Sander
Rock Tumblers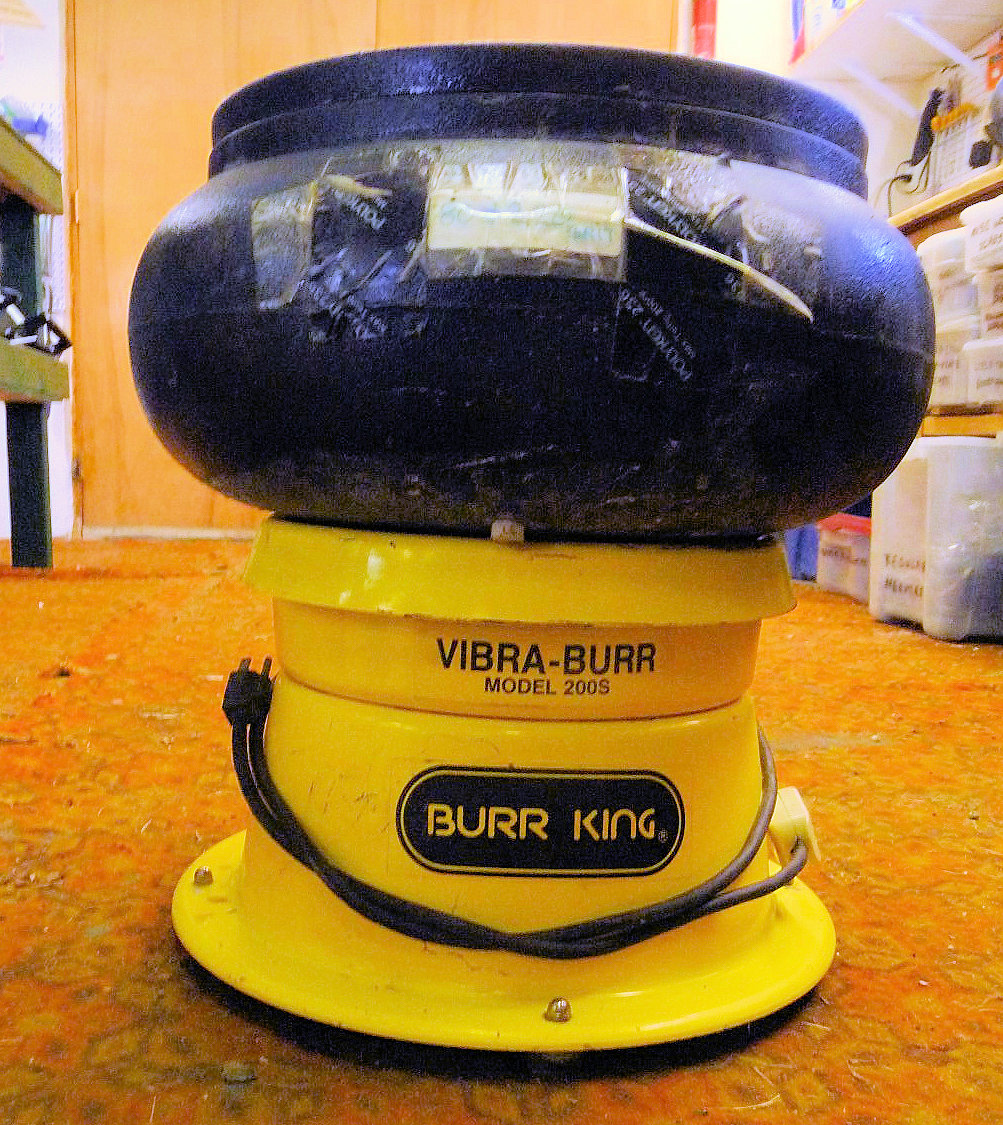 Burr King 40 pound Tumbler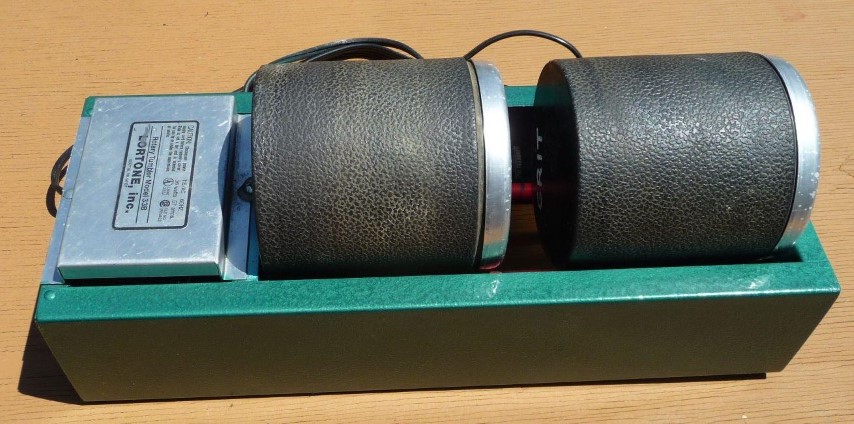 Lortone 2 Barrel Tumbler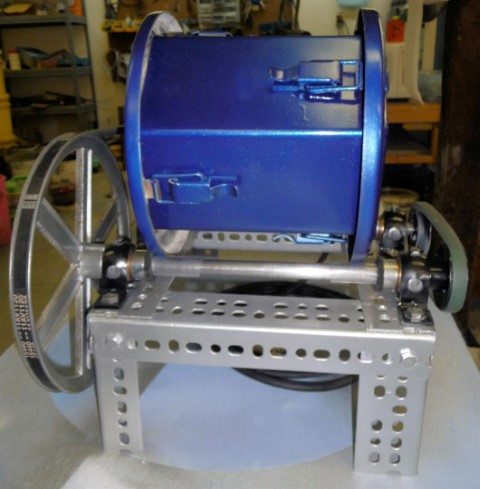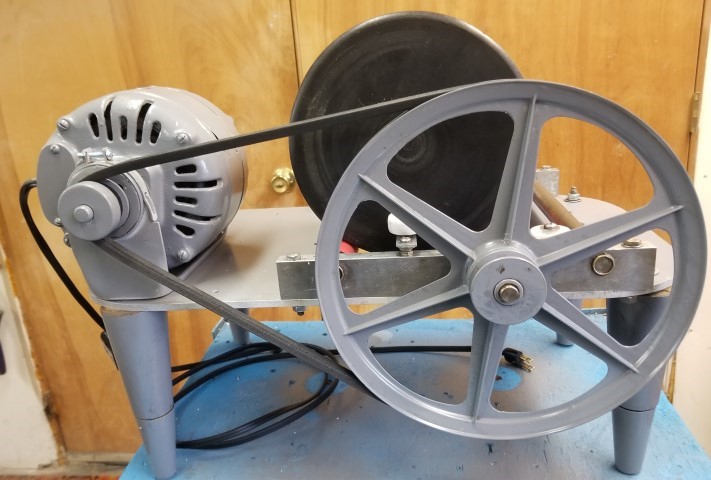 Custom 12 Pound Tumblers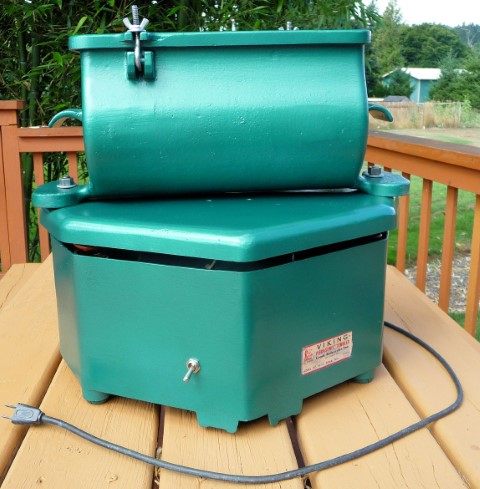 Viking Tumbler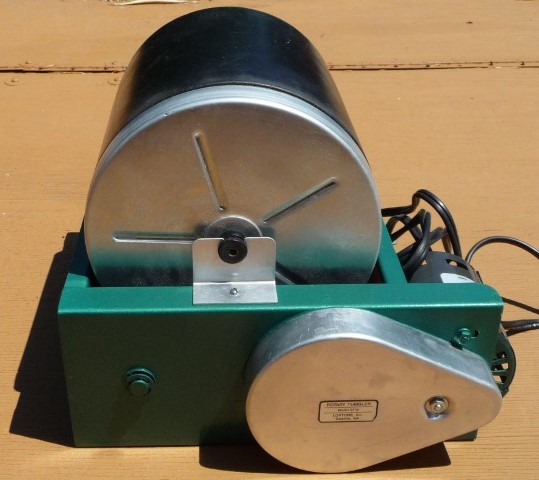 Lortone 12 lb. Tumbler
Flat Laps

Craftsman Flat Lap


Copyright © 1997 - 2023
Tim Fisher
Users may download this World Wide Web page for personal use only. Unauthorized copying or distribution of this page or any of its contents without the express permission of the author is expressly forbidden.